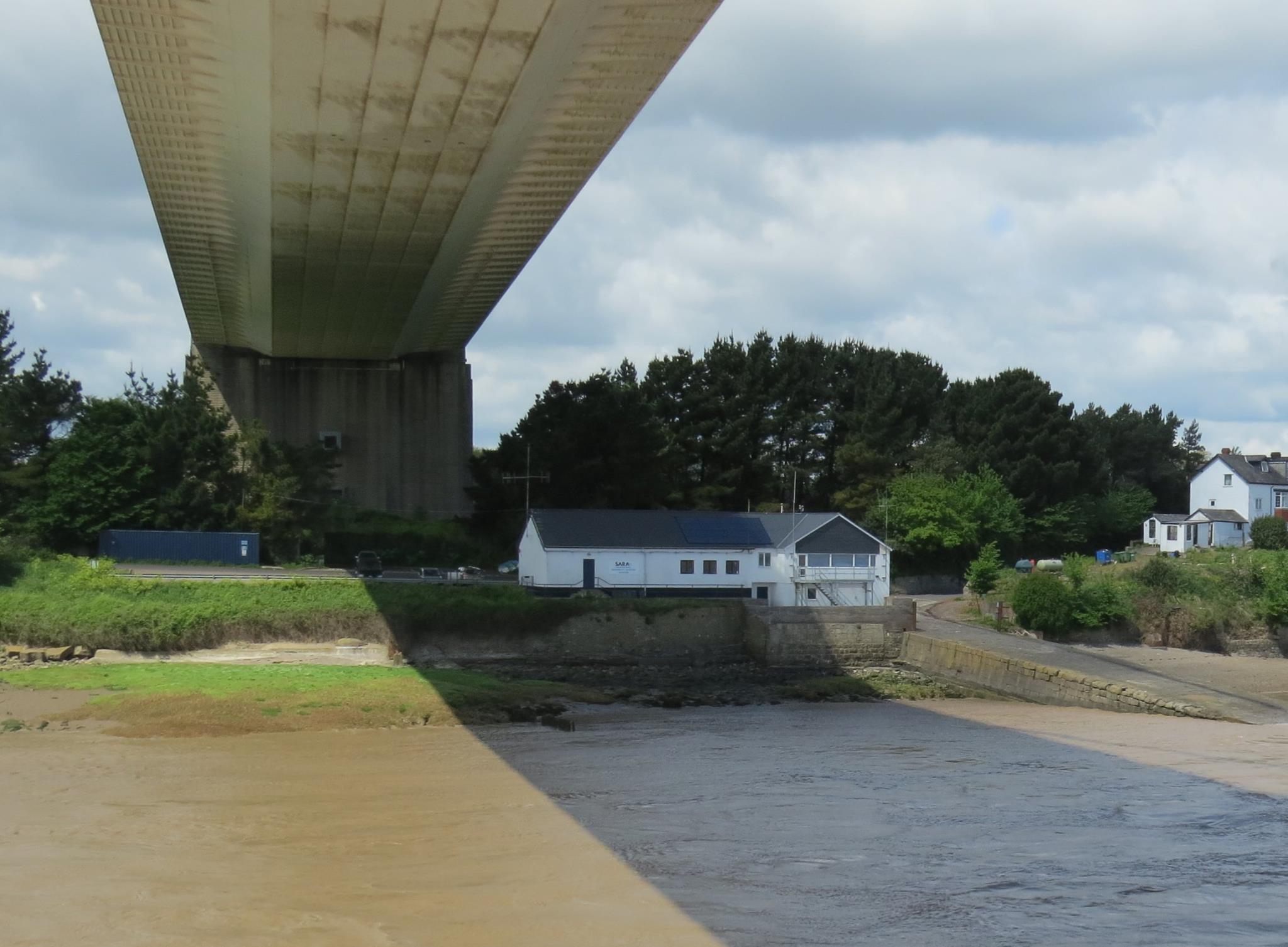 Beachley is the Headquarters Station for SARA and houses the equipment used by both the lifeboat crews and the other search & rescue teams. Crew members are trained in boat, mud, land and swift-water rescue.
The Station is ideally located to cover the water from Sharpness in the north, to Avonmouth and Cardiff in the south. The Rivers Avon, Usk, Monnow and Wye are all part of its operational area.
Beachley is equipped with powerful marine radio communications and tracking equipment, enabling the control-room staff to pin-point the location of rescue boats, vehicles and search teams during a callout.
This was SARA's first purpose built lifeboat station. It is situated under the M48 (Old) Severn Bridge on the spur of land between the Rivers Severn and Wye. The slipway was originally used by the car ferry service between Beachley and Aust, before the opening of the Severn Bridge in 1966.
Beachley has also been a designated Mountain Rescue post since 1985, with specific regard to cliff rescue on the cliffs of the Lower Wye Valley
Contact Us
Twitter

Post

The Lifeboat & Rescue Station,
Beachley,
Chepstow,
Monmouthshire,
NP16 7HH