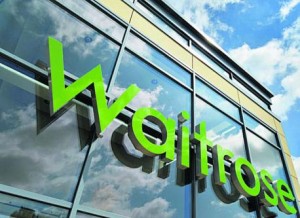 On the 5th August Severn Area Rescue were presented a cheque for £433 as a result of the support from Waitrose Alcester and their customers.
Shoppers voted with their tokens to support the life saving work of the charity, placing their tokens in the 'Community Matters' box for SARA. Since its launch in 2008, the Waitrose scheme has donated £14 million to local charities across the country, all chosen by you.
"We are very proud here at Alcester to support the great work done by the Severn Area Rescue Association. Although here in Alcester you could not get much further from the coast, we have a lot of inland waterways which are equally as dangerous, where Severn Area Rescue continue to save lives in addition to supporting the police with missing person search activities."
Yvette Butler & Nicky Rainbow – Waitrose Alcester
Every month each Waitrose branch donates £1000.00 to the local community. They choose three nominated charities per month and customers vote for their preferred charity with their green tokens. At the end of the month the tokens are counted and the funds are divided up accordingly. Waitrose Alcester alone has given £70,000 since we opened five years ago.
"The support we receive from the public and through schemes like Waitrose Community Matters is essential to the charity. We are extremely grateful to everyone who voted for us and to Waitrose for their continued support."
Rob Jervis, Acting Station Manager – SARA Tewkesbury