Posted in
Tewkesbury
on November 15th, 2010 by
Robert Jervis
–
Be the first to comment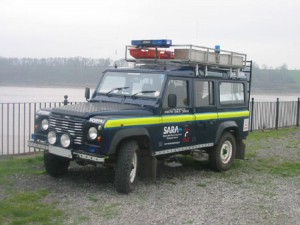 The ladies of Tewkesbury Cross Stitch Club have raised an amassing £742 through the raffle of a hand embroidered quilt. Members of the Tewkesbury Cross Stitch Club choose SARA's Tewkesbury Rescue Station as their charity of the year for 2010. They wanted to make a difference in the town in which they live, and know how important flood rescue support is to the town.
"Mobile 3, a Land Rover unit based at Tewkesbury, is in need of electrical rewire / modernisation of all the axillaries and charging system. This donation enables this work to be completed without delay."
Sarah Kneath, SARA Tewkesbury Chairman
The crew of Tewkesbury would like to say a big thank you to the Tewkesbury Cross Stitch Club for their support.
In The News:
This is Gloucestershire – Rescue group's on the lookout for new home
Discount
Buy Windows 7 Ultimate
Order Windows 7 Ultimate
Windows 7 Ultimate

Buy Adobe Creative Suite 6 Master Collection
Adobe Creative Suite 6 Master Collection
Sale Microsoft Office 2010 Professional Plus
Order Microsoft Office 2010 Professional Plus
Microsoft Office 2010 Professional Plus