Beachley
Beachley are currently recruiting!
Click here for more information.
Beachley was SARA's first purpose built lifeboat station. It is situated under the M48 (Old) Severn Bridge on the spur of land between the Rivers Severn and Wye. It is ideally located to cover the water from Sharpness in the north, to Avonmouth and Cardiff in the south. The Rivers Avon, Usk, Monnow and Wye are all part of the operational area.
The slipway was originally used by the Car Ferry service that operated between Beachley and Aust before the opening  of the M48 Severn Bridge in 1966. The station houses the equipment used by both the boat crews and the land search & rescue teams. Beachley crewmembers are trained in boat, mud, land and swift-water rescue techniques.
Beachley is equipped with powerful marine radio communications and has recently taken delivery of some of the very latest tracking equipment enabling the control-room staff to  pin-point the location of rescue boats, vehicles and search teams during an emergency callout.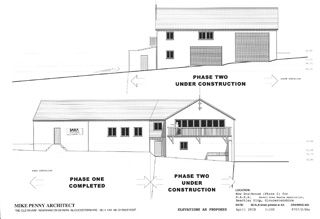 A new annexe is currently under construction. This will house the lifeboats and associated equipment, allowing the current boat store to revert to its designed use as a garage for the rescue vehicles. The building will also include the new control room and a fully equipped training room with conference facilities.
Rescue Boats & Mobile Units @ Beachley
Want to keep up to date with Beachley Station?
Take a look at the Blog and News feed!
View Beachley's Callouts!